News
Come and join us at SENSOR+TEST 2018 in Nuremberg, Germany next month
Figaro will exhibit at the trade show SENSOR+TEST 2018
in Nurnberg,Germany from June 26th to 28th, 2018.


(Booth No. 557, Hall 1)

https://www.sensor-test.de/welcome-to-the-measurement-fair-sensor-test-2018/


As a featured product, we are planning to present
the new integratedIAQ sensor TGS8101 which will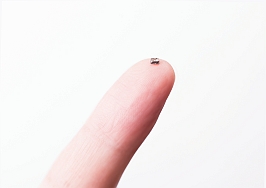 be released in Q1 2019. The TGS8101 is an
ultra-compact sensor for gas, relative humidity,
and temperature. The device includes sensors and
a mixed signal ASIC which provides measurement
information through digital serial interfaces.

Additionally, our engineering staff will present and explain the following products:
- World's smallest NDIR CO2 sensor module CDM7160, with high accuracy
- Ultra-compact electrochemical CO sensor TGS5141

We sincerely hope that you plan on attending the show.
Register now for your free admission voucher:
https://www.sensor-test.de//service/sensorticket.php?Fid=50469&Spr=en
We are looking forward to your visit!